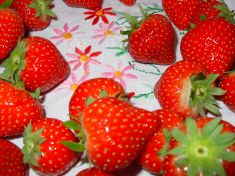 I was thinking that summer was well and truly over, and then I bought these strawberries, whch were just as delicious as those eaten in June.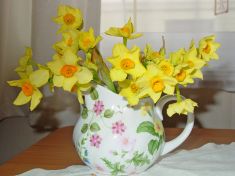 I bought these lovely flowers a few days ago in Bridport market - made me think that spring is not far away ?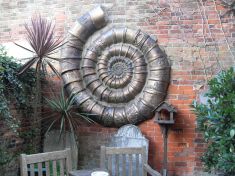 Thinking about Bridport - this was taken of the fossil in the wall of the garden in the arts centre cafe - very inspiring for a design idea.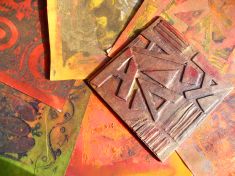 Spent a lovely few days at the college exploring different printing techniques, inlcuding collagraph - a technique that uses collage on a card background to create a printing plate for use on paper or fabric. The above picture is one of my printing plates and some of the printed papers.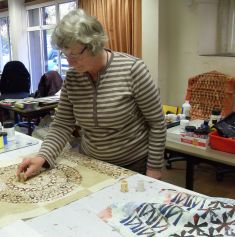 This is Mary, who led the printing session, working on one of her projects, printing on fabric.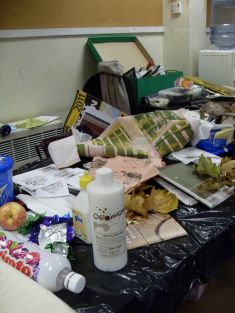 Rita's tidy work table !
The gardens of the college are beautiful this time of the year - have a look at the following selection of photographs.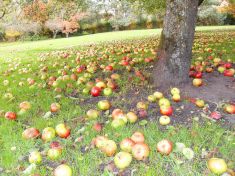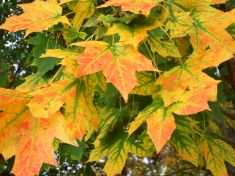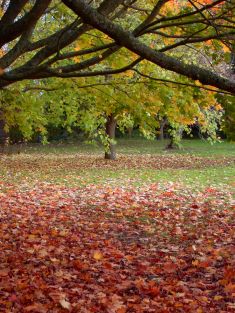 The following pictures are work finished or in progress...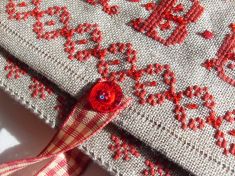 the scralet letter needlebook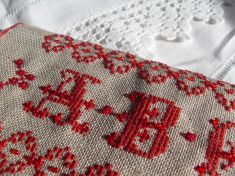 crochet flowers - ongoing...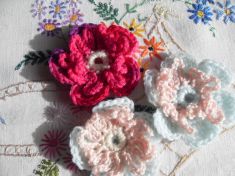 Happy stitching, beading and knitting ......